5 Halloween Tips From a Vet- How To Keep Your Dog Calm?
As two passionate veterinarians, we want to connect with our community and readers personally. Today, it's Jeremy writing, our french veterinarian and co-founder. 
A word from Jeremy:
"Hello, Jope friends! While I wouldn't dream of being your favorite writer, I hope you will appreciate the content of my article. 
As a human, I love Halloween and the Fall season! With the bright colors, the sweet climate, and the excitement of Halloween, I cannot help but feel wonderful! Also, I'm excited to see all the Halloween costumes for pets and humans alike. 
However, as a veterinarian, I know from experience how such high energy and excitement can cause stress for our beloved pets! Therefore, I share five tips to help prevent a stressful event for you and your pet. "
1) Is it your dog's first Halloween?
If so, go easy. Generally speaking, dogs adapt very well to many situations with time and patience. However, forcing them to enter unknown territory can lead to high anxiety. Anxious pets have unpredictable behaviors and can get aggressive if backed into a corner. 
If you have a rescue or a young pup, we recommend going easy on the costume and being mindful of the Halloween hype. For example, start with a bow tie on the collar or a cute little cape.
Also, avoid signing them up for a Halloween pet parade. Instead, bring them as observers and look for how they react to the crowd's energy and other pets. Finally, please pay special attention to how your dog behaves with overly-excited children wanting to pet and play with them.
Of course, we understand the slight disappointment you might feel, knowing your beautiful pup will not win the best costume prize this year. However, the joy of seeing your dog happy and relaxed is the best prize, and you will set yourself up for success next year. 
Key takeaway: Introduce your dog slowly to a place or an event they are unfamiliar with, for example, Elisabeth St Garden. For Halloween, start by attending an event as a guest and watch for your dog's reaction to other pets and humans, especially children.
2) Make sure your dog is microchipped.
As we mentioned, a stressed and anxious dog might have unexpected behavior. This could include running away to escape the stressful situation. 
Did you know that the American Humane Association estimates over 10 million dogs and cats are lost or stolen in the U.S. every year? One in three pets will become lost at some point during their life. 
Over the holidays, increased activity and agitation can make dogs more stressed, and they could escape your watch. Although we all hope this doesn't happen to your dog, it's best to be prepared. So, if your dog doesn't have a microchip, book a visit to the vet. Also, add a tag with your number on your dog's collar. That way, anyone can call if your dog runs away. 
Key Takeaway: Identify your dog (and your cat) with a microchip and a tag. It's easy, simple, and needed.
3) Watch for loud noises and fireworks.
Holidays often mean celebrations with music, cheers, and fireworks. If your dog is sensitive to loud noises, prepare correctly for Halloween. 
Combining anti-anxiety treats,  relaxing music, a safe space, and your reassuring words will help your dog deal with anxiety. If noises stress your dog out, do not try to take them in your arms or pet them. Instead, talk to them and give them the space they need until they are ready to come back to cuddle with you. Again, an anxious and nervous pup can have unpredictable behavior. 
Key Takeaway: If you do not know how your dog reacts to loud noise, be on the lookout for their reaction when an unexpected sound occurs. Also, elect to stay inside for the first-holiday celebration to gauge your dog's sensitivity to outside noise. 
4) Make healthy treats (and tricks) for your dogs!
Kids love trick-or-treating, and your furry friend might want to come along for the ride! When giving treats to your dog, ensure they are healthy and good for them. Stay clear from any human treats that are often too sweet, too fatty, and contain chocolate, which can be toxic for your dog!
You can find healthy snack options for your dog online but read the ingredient list. If you cannot pronounce most of the ingredients, stay clear! You can also bake some delicious dog treats in your home. But remember, treats are part of your dog's total daily calorie intake. So you should be mindful of the amount you give your dog, even if we know how hard it can be to resist their adorable gaze!
Key takeaway: Do NOT give your dog treats made for people (they might contain toxic ingredients for dogs like chocolate or Xylitol). Instead, follow our recipe for healthy homemade Halloween treats for dogs with Curcumin to support their joints' health.  
5) Beware of the food indiscretions
We understand how busy holidays can get, and you might not always have eyes on your dog with everything ongoing. However, if your dog is gluttony, we'd advise keeping an eye out for what falls on the ground or is kept at your dog's eye level.
Also, if you dress up for Halloween, ensure your costume or theirs doesn't have anything your dog could swallow, like spikes, wires, or foam balls. You might have to visit the emergency veterinary hospital if your dog eats the wrong thing. You don't want that for Halloween.
Key Takeaway: Dog-proof all costumes before wearing them!
If you are reading these words, it means your stay with us the entire time. If you are now thinking, "Yes, nothing new…" this is perfect! It means you and your pup are ready for Halloween! Please send us a pic of your Halloween costumes at: christine@petjope.com or tag us on your social media post @petjope.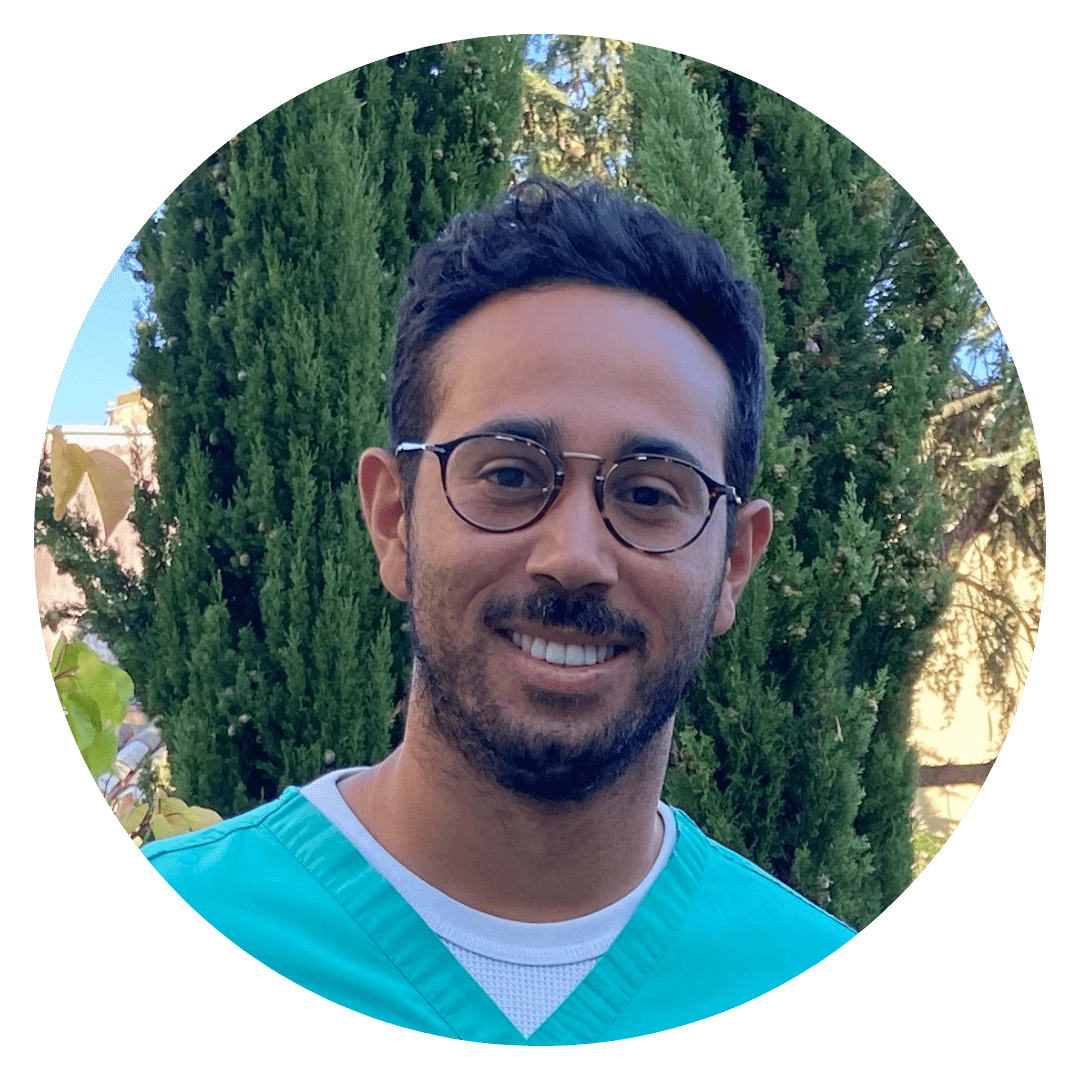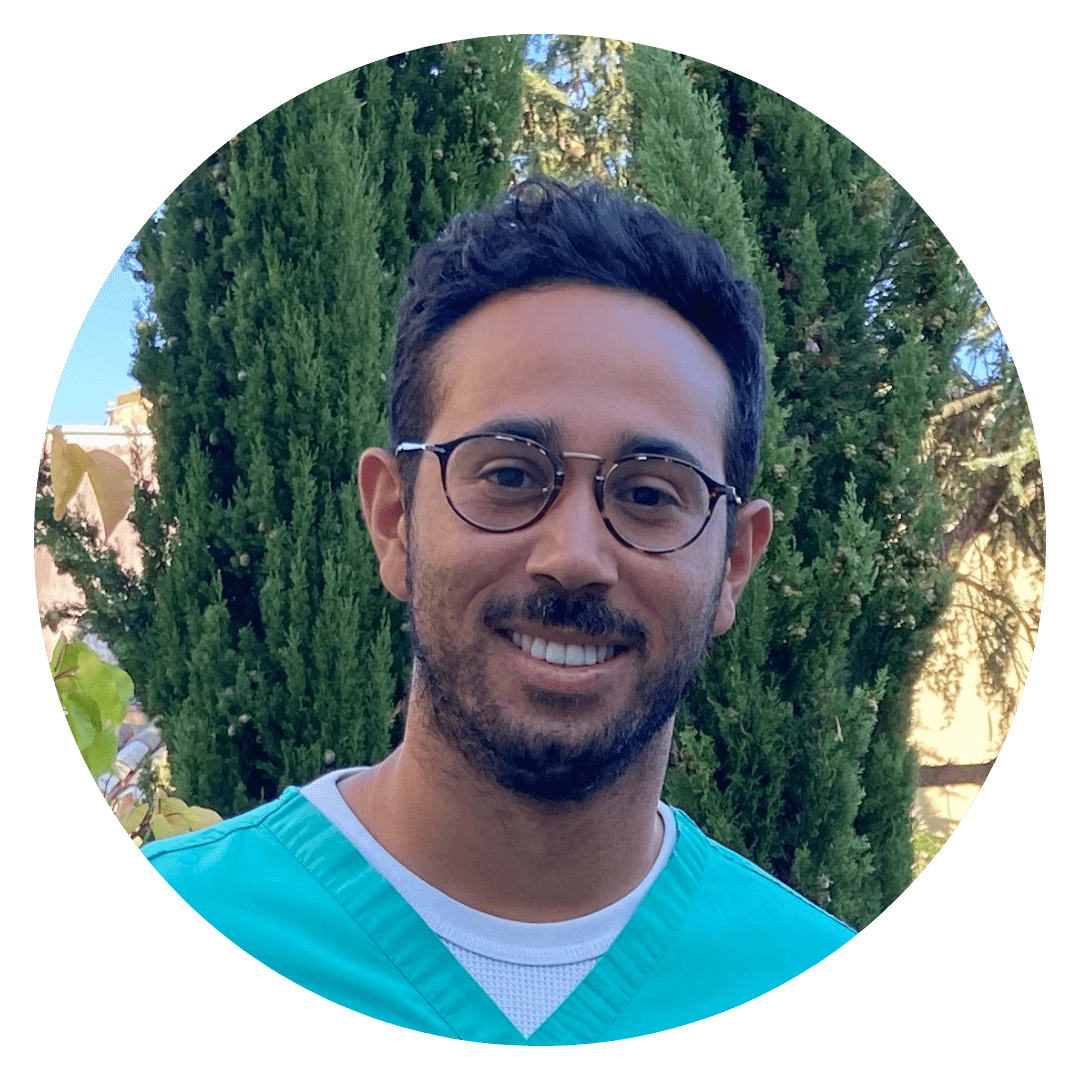 Author: Dr. Jeremy
Doctor of Veterinary Medicine (DVM), MS