The Most Common Reason Senior Dogs Have Difficulty Walking
Let us start with the basics. If you are a dog parent, you might like to know when your dog is considered senior. In veterinary medicine, dogs are considered seniors around seven years of age.
It's common to see older people and dogs having trouble moving around, and we tend to think it's normal. But it isn't! At Jope, we are on a mission to break the myth that old age means slowing down and stopping. 
The number one mobility problem that older dog experience is osteoarthritis
In the USA, 7/10 of senior dogs have osteoarthritis. Osteoarthritis (OA) is the most common form of arthritis. It can be referred to as "degenerative joint disease" or "wear and tear" arthritis.
OA is a painful condition where the joint cartilage breaks down and the joint's structure changes. These changes are due to chronic inflammation and the unhealthy activation of your dog's immune system.  
While any joint in your dog's body can develop osteoarthritis, this condition primarily affects the limbs (stifles, hips, and elbows) and lower back. 
Although seniors are more affected, dogs of all ages can suffer from OA. Indeed 1/4 of dogs in the USA have OA. 
You probably wonder where osteoarthritis comes from and why so many dogs are affected. OA often results from orthopedic disease such as cranial cruciate ligament disease, hip dysplasia, elbow dysplasia, OCD, and patella (knee cap) dislocation. 
Sometimes dogs without other conditions will develop osteoarthritis over time, and scientists think it's related to age and genetics. Other contributing factors to OA include body weight, obesity, gender, exercise, and diet. Jope has a dedicated article that dives deep into osteoarthritis and how to manage it with suitable activities, diet, and treatments. 
Key takeaway: Osteoarthritis is the number one reason senior dogs have trouble moving around. It's a painful condition that can affect dogs of all ages.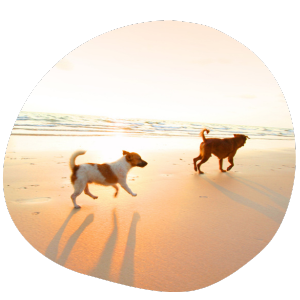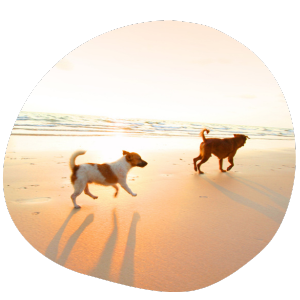 Best Joint Supplements for Senior Dogs - A Vet Review
As our furry companions age, their joint health becomes a priority. Discover vet-reviewed joint supplements tailored for senior dogs, designed to enhance comfort and mobility. Expert recommendations for a vibrant, active life. Learn more now!
Learn More
The main signs of osteoarthritis to look for in senior dogs
As your dog ages, it's essential to look for signs of activity impairment.
Signs of mobility problems in dogs can be: 
stiffness and limping

difficulty getting up and down stairs

decreased energy and desire to move

slowing down on walks

laying more than sitting
Because OA is a painful condition, be careful when touching your dog, especially around the affected joint. A sore dog could behave unexpectedly and display abnormal aggressive behavior. More frequently, dogs with osteoarthritis will show signs of discomfort. 
Key takeaway: Osteoarthritis is painful and leads to signs of discomfort and mobility problems. These signs can be subtle at first, so it's essential to watch out for them and talk to your veterinarian if you notice anything abnormal. 
Physical activity to help senior dogs
Although osteoarthritis is not reversible, solutions exist to improve your senior dog's quality of life. One of the most important things you can do to help your dog with mobility problems is to keep them active as much as possible. 
And when it comes to activity, a little comes a long way! Short exercises and small movements can help strengthen bones and muscles. If your dog is stiff, consider warming them up with gentle massages and slow movements. 
 We created a dedicated white book on OA with easy-to-implement veterinarian tips. It's free to download. We want to help you and your pup!
Key takeaway: Continued appropriate exercise and physical activity is the key to maintaining your dog's mobility and increasing their quality of life.
Team up with your veterinarian to help improve your senior dog's mobility. 
Suppose you have concerns about your senior dog's mobility or you notice abnormal gait. In that case, it's always a good idea to call your veterinarian and book a visit. They will be able to guide you and ensure your pup is getting the treatment they need to feel good!
It's always a good idea to keep your dog active, monitor their weight, and feed them a healthy, balanced diet that includes veterinary-grade supplements. 
Key takeaway: If you are concerned about your senior dog, always reach out to your veterinarian. They will have the best advice to help you take care of your pup. Keeping your dog active, monitoring their weight, and feeding them a healthy diet will always benefit your senior dog's overall health.
While it is normal for a dog to age, it is not customary to have mobility impairments. If you notice changes in your dog's energy and how they move around, book a visit to your vet. Osteoarthritis is the most common reason dogs have difficulty moving and can have many different origins. Osteoarthritis is a painful condition that is reversible. However, straightforward solutions exist to help maintain a good quality of life. Jope has resources to help you better care for your senior dog and ensure they stay happy and healthy while aging gracefully.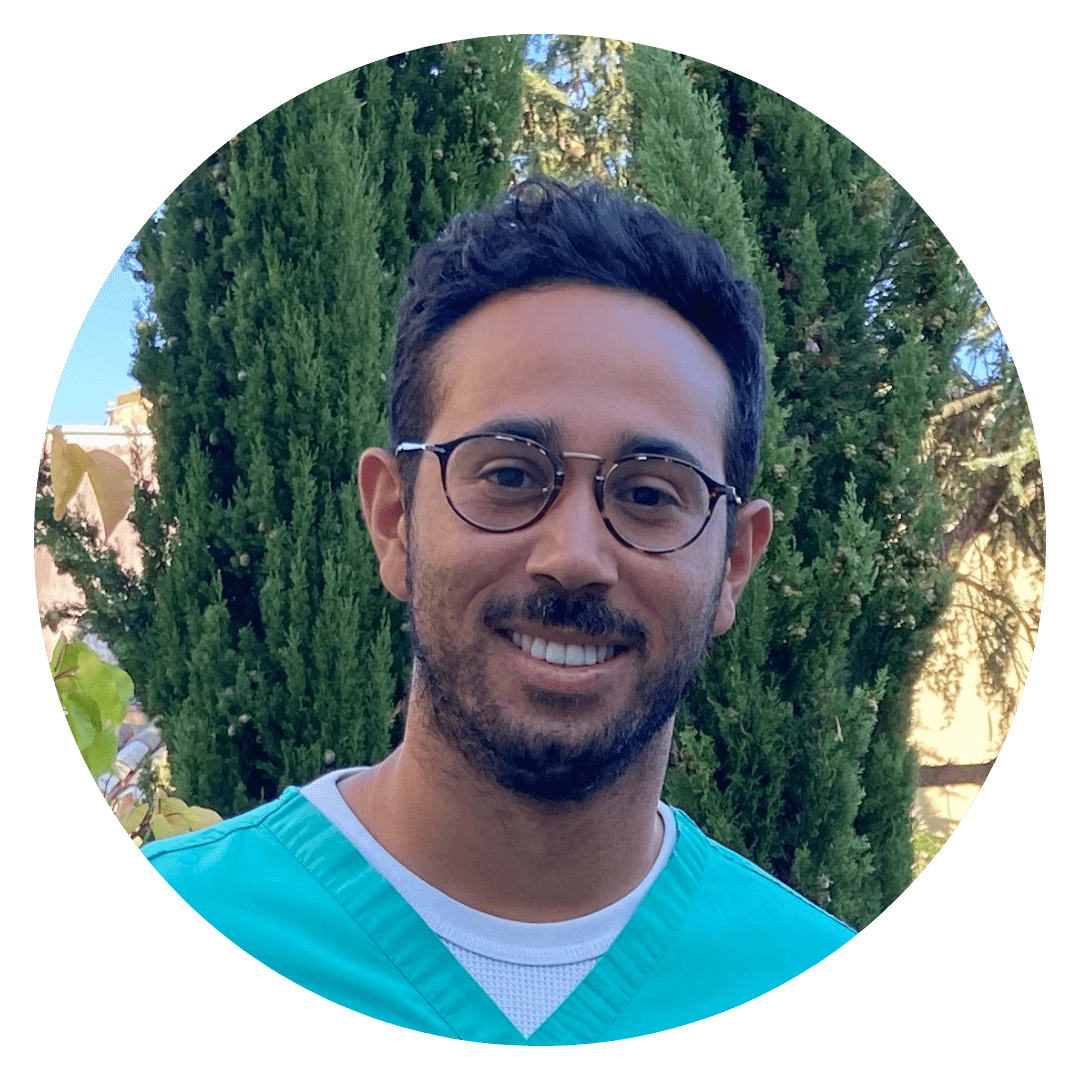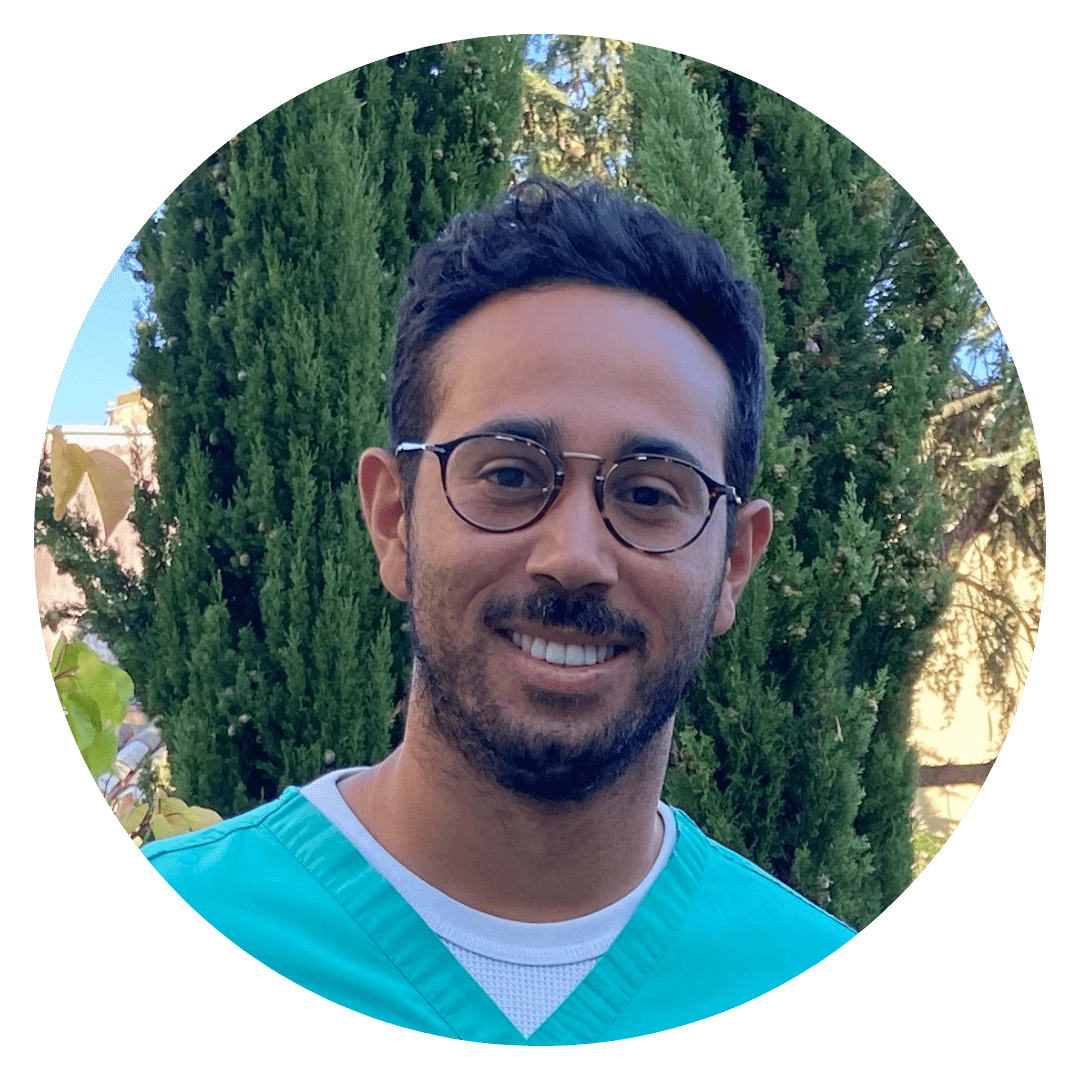 Author: Dr. Jeremy
Doctor of Veterinary Medicine (DVM), MS