5 Best Joint Supplements for German Shepherds - Expert Vet Opinion
German Shepherds are a beloved breed in the USA known for their loyalty and intelligence, but they are also prone to joint issues, particularly hip and elbow dysplasia. As a veterinarian, I want to address these issues early to prevent further deterioration and minimize pain for my patients. In my experience, joint supplements are an effective early intervention solution, particularly for German Shepherds.
In this article, we will discuss why German Shepherds need joint supplements, the factors to consider when choosing the right supplement, and the best ingredients for German Shepherds' joints. We will also review the top five best joint supplements for German Shepherds to help you make an informed decision for your furry companion.
Do German Shepherds Need Joint Supplements?
German Shepherds are known for their strength and agility, but  are prone to hip and elbow dysplasia, which can cause joint pain and arthritis. Despite efforts to improve breeding practices in recent years, German Shepherds are still in the top 10 breeds with hip dysplasia and the top 10 of breeds with elbow dysplasia. 
Because we estimate 30% of all German Shepherds to have joint issues (elbow or hip dysplasia for exemple), and because 70% of all dogs over 8 years old suffer from joint problems, I recommend joint supplementation for all German Shepherds. As a vet, I recommend this even if they do not have joint issues- yet. We can prevent further deterioration and alleviate pain by addressing these issues early.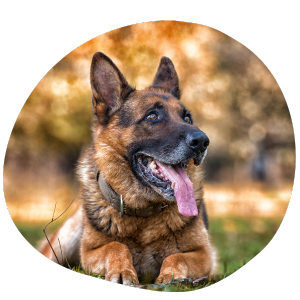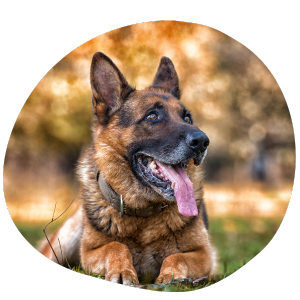 Key Facts about German Shepherds
Top Choice for Security Forces and Beloved in America: A favored breed for global police and armies, and America's cherished dog for 80 years.
Learn More
The Vet's Expert Opinion: 5 Factors for Choosing the Right Joint Supplement for German Shepherds
When selecting the appropriate joint supplement for your German Shepherd, I strongly advise you to rely on scientific research, veterinary advice, and quality ingredients. With numerous available options, it can be challenging to determine which supplement is the best for your pup. 
Below are five essential factors to consider when choosing a joint supplement for your furry friend. 
Opt for a supplement or

ingredients that have been scientifically evaluated and shown effective

. Look for clinical trials in articles on official websites like Pubmed: 

https://pubmed.ncbi.nlm.nih.gov/

.
For instance, numerous studies on dogs with joint issues have yielded positive results for UC-II® collagen, as evidenced by publications available on Pubmed.
To ensure your pet gets the best possible benefit from joint supplements,

focus on quality over quantity

. Opt for supplements that

contain no more than 3-4 carefully selected ingredients to minimize the risk of interactions.



Equally important is choosing supplements with

proper dosing of the active ingredients.

Look for products that use therapeutic study levels of these ingredients for maximum efficacy.
Look for supplements with

high-quality ingredients and limited fillers

, preferably

organic and manufactured in the USA

.
Chews are often the best option for dogs

, as they are palatable and easy to digest. However, choose a flavor your dog will enjoy or choose liquid or toppers if your dog is a picky eater
Lastly, as a veterinarian, I

recommend avoiding glucosamine and chondroitin

. Vets previously recommended this association, but recent studies have questioned its effectiveness. 
Because the right supplement for your German Shepherd can make all the difference in their health, we recommend consulting a veterinarian to decide on the supplement you'll give your pup. 
However, if you want to decide on your own, you can select the best joint supplement for your German Shepherd's needs by considering these factors. 
What ingredients do German Shepherds need for their joints?
German Shepherds are a large and active breed, which makes them susceptible to joint issues like hip dysplasia and elbow dysplasia. As a veterinarian, I recommend the following ingredients for German Shepherds to support their joint health:


Omega-3 (EPA & DHA): Omega-3 fatty acids have anti-inflammatory properties that can help to reduce joint pain and inflammation. They also support the health of the cartilage in the joints. That's why so many veterinarians recommend fish oil (look for high EPA & DHA concentration).


Undenatured type II Collagen:

Collagen is a 

protein part of the joint structure including cartilage

, tendons, and ligaments.

Undenatured type II collagen is particularly effective in supporting joint health because of a particular mode of action, oral tolerance, that allows this collagen to reduce inflammation and cartilage destruction.

Curcumin:  It is an active ingredient in turmeric and has anti-inflammatory and antioxidant properties. Curcumin can help to reduce pain and inflammation in the joints, and it also supports cartilage health


Boswellia Serrata: It is an herb-based ingredient used for centuries in traditional medicine to treat joint pain and inflammation. 


Green-Lipped Mussels: These are a natural Omega-3 fatty acids and minerals source. 


Eggshell Membrane (ESM)

: We still need more studies to confirm the positive effect on joints and cartilage, but the first results are promising.
I would not advise using chondroitin , glucosamine, or MSM, as numerous studies suggest they do not provide any greater benefits than a placebo.. One such study, titled "Glucosamine and chondroitin use in canines for osteoarthritis: A 2017 review" published in PMC, found that these supplements did not significantly improve comfort in dogs with osteoarthritis.
When choosing a joint supplement for your German Shepherd, I recommend using a product that combines undenatured type II collagen with omega-3, curcumin, ESM, Boswellia Serrata, or green-lipped mussels, as they work together to support joint health. Also, always consult your veterinarian before starting any supplements for your dog.
The Vet Review: The 5 Best Hip and Joint Supplements for German Shepherd
When it comes to finding the best joint supplements for your German Shepherds, you might feel overwhelmed by the many options on the market. As a veterinarian with experience in the pharmaceutical industry, I have personally reviewed and tested various supplements and narrowed down my top five picks for German Shepherds.


1) Jope Hip & Joint Dog Chews:
 

My top choice for German Shepherds. These chews contain the active ingredient UC-II®, patented undenatured type II collagen, scientifically shown to be more effective than chondroitin and glucosamine. Additionally, they are high in Omega-3 and curcumin, are made with organic ingredients whenever possible using a cold-pressed process, and use a plant-based flavoring. I confidently recommend them.

Pros:
Contain UC-II®, one of the most scientifically backed ingredients for joint health and significantly more effective than chondroitin and glucosamine.

High quantities of omega-3 and curcumin make these chews very potent.

Cold-pressed and made with organic ingredients, whenever possible.

Formulated by veterinarians, using therapeutic levels of active ingredients.
2) ElleVet:  If you're searching for a CBD supplement, I recommend ElleVet. This brand has a solid reputation and has conducted studies on the efficacy of its product. While the results are promising, it's important to note that further research is needed to validate its benefits fully. It's also crucial to consult your veterinarian before administering CBD to ensure proper dosage and safety for your pet.



Pros:
Approved by veterinarians.

Only studied CBD in the industry

Average proof of efficacy
3) Flexadin Advanced:
This supplement contains the active ingredient UC-II® collagen, which benefits joint health. A reputable big pharmaceutical company makes it. However, it includes low quantities of omega-3, especially EPA & DHA, which is important for overall joint health.
Pros:
Contains UC-II® collagen,

one of the most scientifically backed ingredients for joint health and 59% more effective than chondroitin and glucosamine.

Simple dosage with a one-size fits all approach.
4) Cosequin and Dasuquin:
They are widely sold and made by the same company. They contain chondroitin and glucosamine, so there is some question about the effectiveness of these ingredients, as studies have shown they may not be as effective as other ingredients.
Pros:
Widely-sold and well-known brands

Good quality of the chondroitin and glucosamine used.

Used by veterinarians contrary to many supplements on the market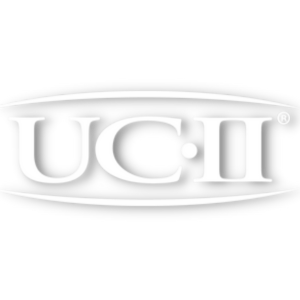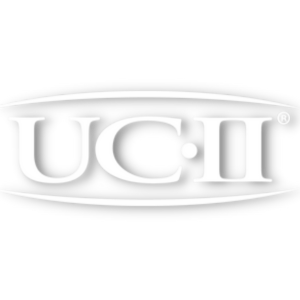 Key facts about UC-II®
UC-II® = Undenatured Type II Collagen
Learn more
5) Movoflex
:
This supplement has five active ingredients, focusing on the relatively new ingredient Eggshell membrane (ESM). While ESM has shown promising results, more studies and clinical trials are needed to confirm its effectiveness. Movoflex also contains Boswellia Serrata, a promising phytonutrient with anti-inflammatory properties similar to curcumin.


Pros:
Trusted by veterinarians.

ESM has shown promising results

Contains Boswellia serrata, a great herbal ingredient.
When should you start joint supplements for your German Shepherd?
It's best to wait until your German Shepherd is at least one year old before starting a joint supplement unless they have been diagnosed with a joint condition. During puppyhood, I recommend that my German Shepherd dog parents seek a diet specifically formulated for their growth and development. 
You may need to supplement early if your dog has been diagnosed with a joint issue such as hip dysplasia. I can't stretch enough the importance of consulting your veterinarian to determine the best course of action and the appropriate supplement for your dog's needs.
What is the best joint supplement for a German Shepherd puppy? 

As mentioned earlier, supporting your German Shepherd puppy's joints starting at 1 year old or even earlier, especially if diagnosed with hip dysplasia, can be a smart move.

When choosing a joint supplement for your German pup, consider the following factors:

- Origin Matters: Opt for supplements made in a USA facility approved by NASC or FDA. This ensures higher quality standards.
- Proven Effectiveness: Prioritize joint supplements that demonstrate real efficacy in joint support. Giving anything less might not be worth it.
- Ease of Administration: Make sure it's easy to give. A supplement should be like a treat, not a daily struggle.
- Clean Formula: Since your puppy will be taking this for the long haul, prioritize a healthy product. Seek out organic ingredients, which are free from pesticides and chemicals. Also, keep an eye out for a concise ingredient list.


This is why I highly recommend Jope Hip and Joint Chews as the best joint supplement for German Sheperd puppy
– it checks all the boxes.


Formulated with UC-II® collagen, Jope goes beyond just being more effective than glucosamine. It has demonstrated its ability to reduce inflammation in healthy dogs and safeguard their joints in the long run, making it ideal for puppy joints.

Jope's formula is further enriched with omega-3 (EPA and DHA) sourced from fish oil, a veterinarian-recommended addition for puppy joints. The inclusion of Curcumin adds antioxidant properties, helping counteract radicals and protect your puppy's joints.

Jope is proudly made in Michigan using a cold-pressed method.

What sets Jope apart is its healthy formula. With less than 10 ingredients, it keeps things simple and wholesome.
Conclusion
In my professional opinion as a veterinarian, Jope Hip and Joint Dog Chews stand as the premier joint supplement for German Shepherd Puppies.
In conclusion, joint health is crucial for German Shepherds to ensure their overall well-being and mobility. While many joint supplements are available, look for a safe, effective product that meets your dog's unique needs. Always check with your veterinarian and follow their guidelines; after yourself, your vet is the person who knows your dog the best.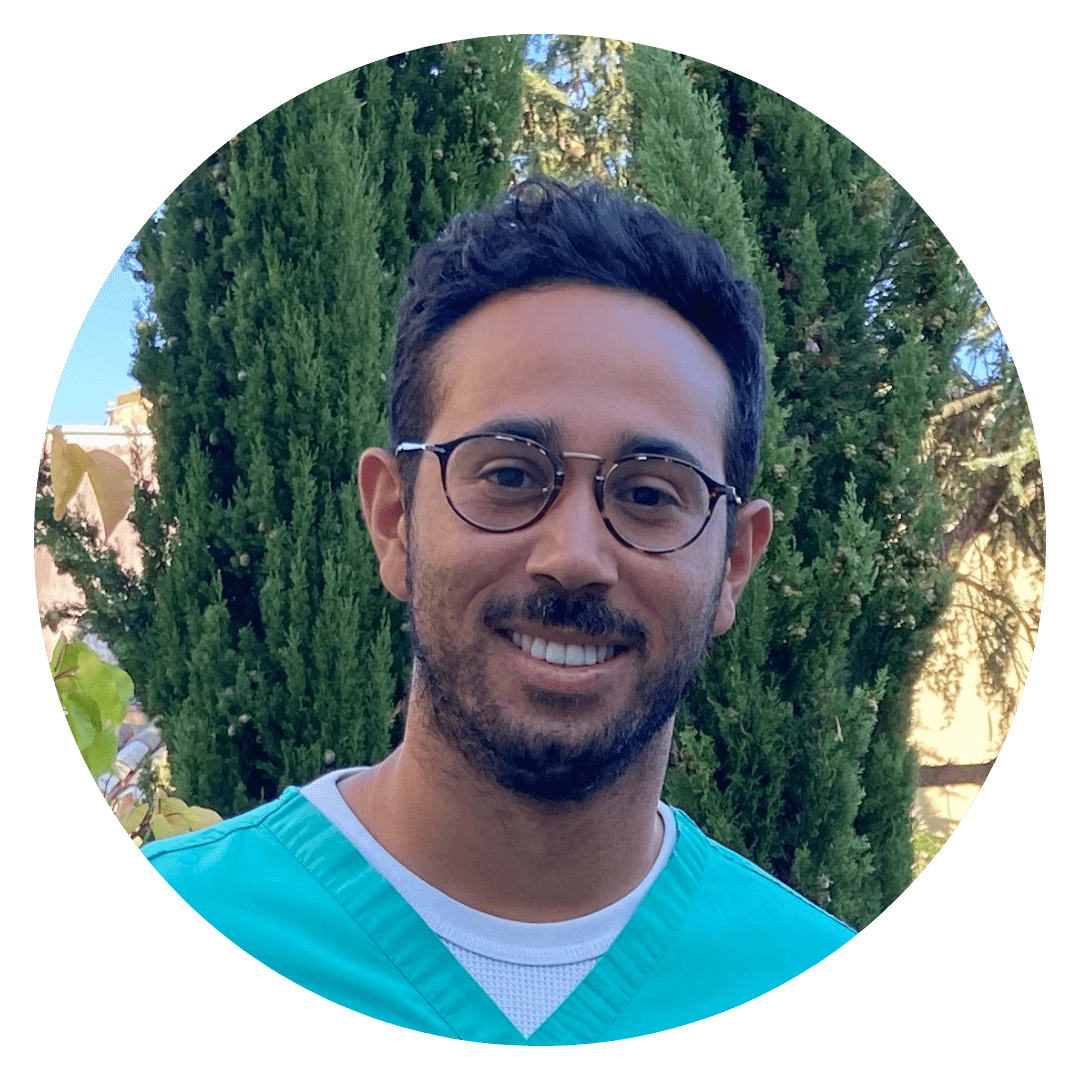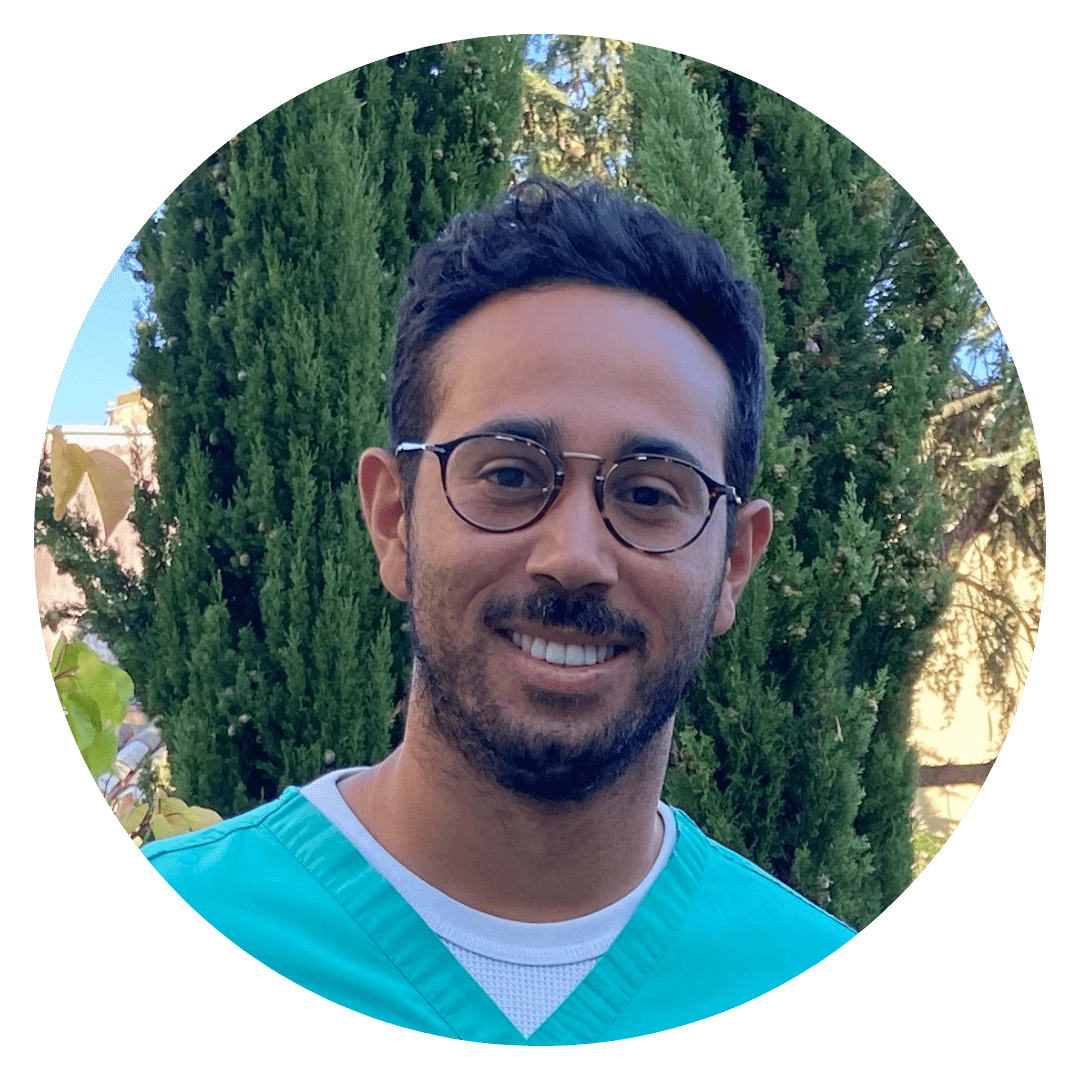 Author: Dr. Jeremy
Doctor of Veterinary Medicine (DVM), MS