3 Vet Tips to Get Your Senior Dog Moving Again
It's common to see older people and dogs having trouble moving around. As we age, we often worry about mobility - the ability to move or walk freely and easily. We fear it will decrease, leaving us hopeless and dependent on others. We also worry about our furry friends as they age and see their ability to keep up with daily activities decrease. Unfortunately, we often assume that losing our mobility with time is normal, but it isn't.
At Jope, we care about your fur baby's well-being. We want to ensure every pet (dog and cat) lives a happy and pain-free life. So we want to give you the tools to help keep your senior dog moving with three simple veterinarian tips.
Don't let your dog turn into a couch potato!
A lack of daily physical activity or exercise will increase your senior dog's inability to move freely. As your dog ages, ensure they do not stay still for hours. Make it a point to have them walk around for 10 minutes (or more) every 1-2 hours. You can do so indoors or outdoors, but choose a soft and non-slippery area.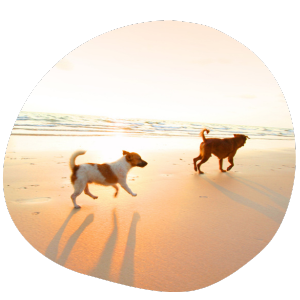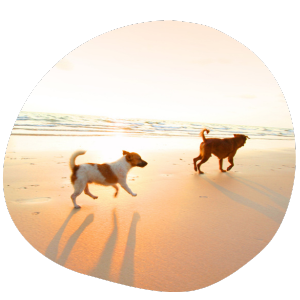 Best Joint Supplements for Senior Dogs - A Vet Review
As our furry companions age, their joint health becomes a priority. Discover vet-reviewed joint supplements tailored for senior dogs, designed to enhance comfort and mobility. Expert recommendations for a vibrant, active life. Learn more now!
Learn More
You might notice that your dog is stiffer in the morning. This is because the lack of movement makes the muscles and tendons cool down at night. As a result, they become less elastic, restraining your dog's ability to move easily and making them uncomfortable. It's essential to break that pattern during the day, so the muscles and tendons remain stretchy and your dog feels good!
Frequency and consistency in exercises are fundamental to healthy mobility. Intentional and mindful movements can help maintain your dog's muscle mass and allow all the different muscles in their body to work. Obstacle courses are a great way to help your dog mindfully move around a space. 
Key takeaway: As your dog ages, you can shorten the length of daily activities but make regularity a priority!
Make your home senior-dog friendly
Unless you have a working dog, chances are they spend most of their time inside with you. So, similarly to puppy-proofing a house, making your home a senior-dog-friendly place is a good idea.
Simples changes can go a long way in ensuring your senior dog won't slip, fall or bump into anything that could harm them. 
If you have slippery floors, consider adding a rug, a non-slippery mat, or a carpet. Also, consider stairs or a ramp to help your dog get on/off the soft and in/out of the car. This will avoid having them put unnecessary pressure on their joints. 
Check that your dog's resting area is nice and comfortable. Their muscle mass can decrease with age, making it more painful to lay on hard surfaces. Trust us; your dog will thank you! At Jope, we test our pups' beds for ourselves to ensure they pass the comfort test: if we can't sleep in it, our dogs cannot!
Finally, beware of pointy corners and surfaces. With age, your dog's eyesight can decrease, and they might not be as aware of their surroundings. So it's a good idea to pad any sharp edges when our dog often walks around. 
Key takeaway: Small home improvements can go a long way to ensure your senior dog moves around freely without running the risk of having them slip, fall, or bump into sharp edges.
Keep your senior dog's weight under control
Regarding mobility and health, keeping your dog's body lean is best. With age, energy needs decrease; therefore, you should adjust your dog's daily food intake. While calories should be reduced, the overall diet you feed your dog should remain high quality.
Premium quality food is critical to help your senior dog digest and benefit from the nutrients. When buying food for our dogs at Jope, we pay special attention to the quality of the proteins and the fat content. Ask your veterinarian for advice if you'd like to change your senior dog's diet. 
As we mentioned, continued activity will allow your dog to move freely and comfortably for longer. It will also help keep their weight under control. So daily exercise and a senior-tailored diet will help your senior dog stay lean and muscular.
Key takeaway: Focus on a high-quality diet with lower calories for your senior dog. Work with your veterinarian to change your dog's food intake mindfully. Daily exercise will be vital to maintaining your dog's healthy weight.
In senior dogs, mobility changes can manifest in many ways, including changes in gait (how dogs walk), balance, and physical strength. 
In dogs, the number one reason for decreased mobility is osteoarthritis - chronic inflammation in the joint that leads to cartilage breakdown and pain.
Other reasons also exist, but they are not as frequent. Regardless of the reason behind your dog's decreased ability to move around, they are simple actions you can take to help them remain active and safe. This includes regular daily activities, making your house a senior-dog-friendly place, and keeping their weight in check. These three action items will help you keep your dog active so they can move freely and live happy lives!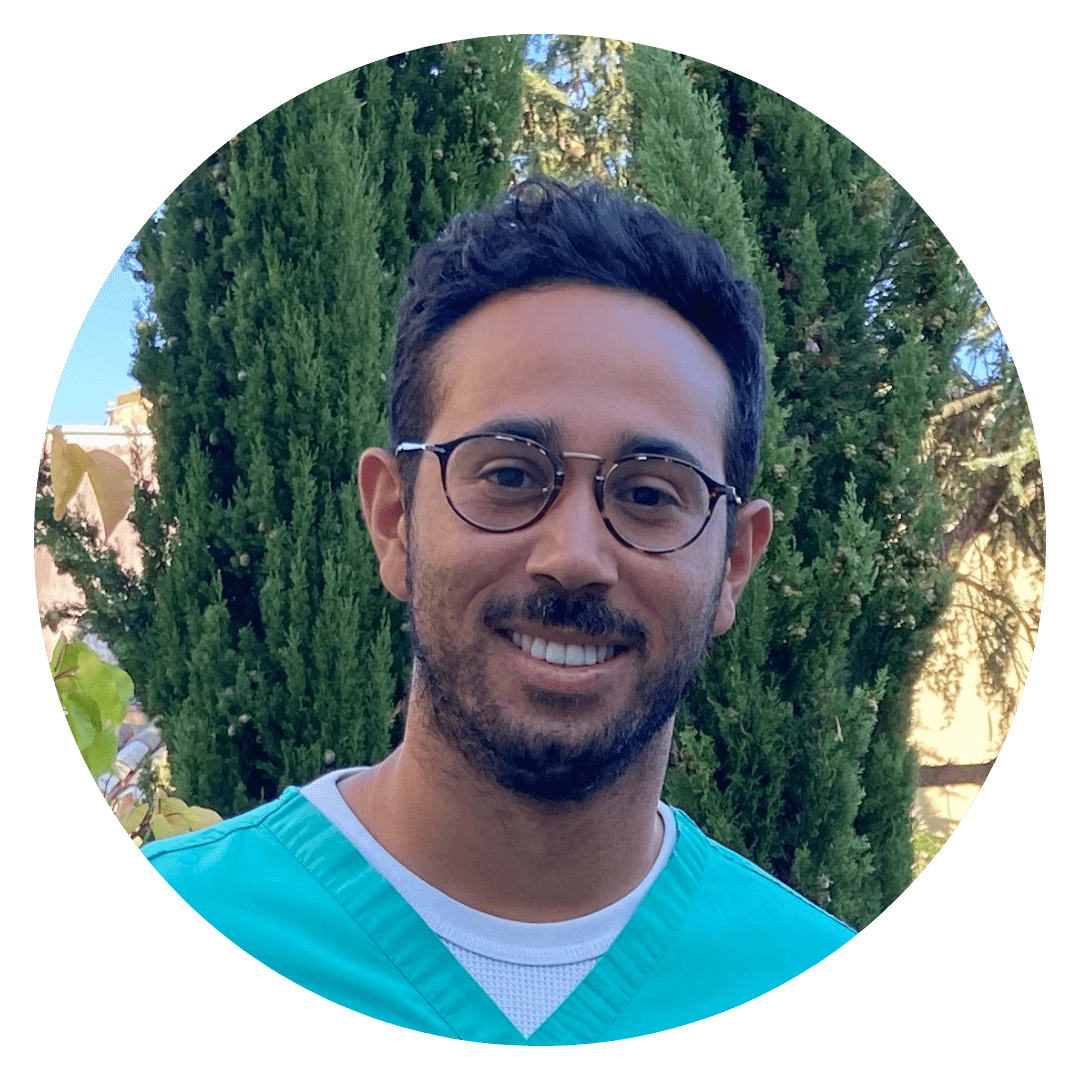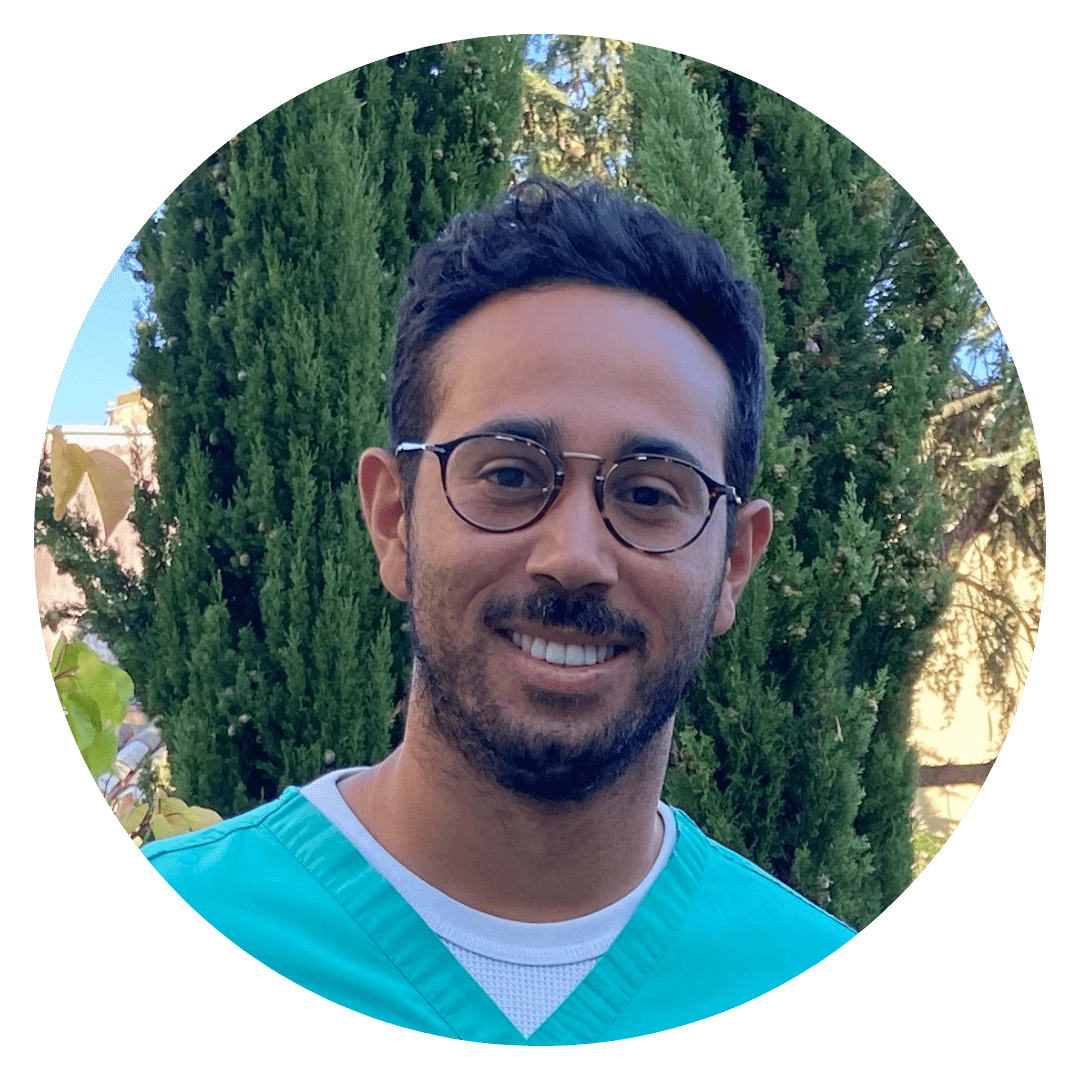 Author: Dr. Jeremy
Doctor of Veterinary Medicine (DVM), MS